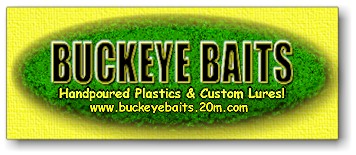 Smallmouth anglers know...

A jig and plastic trailer combination can really haul in the smallies on days when nothing else will do the trick. We also know that the best soft plastic trailer is only as good as the jig it rides on...

That's why Buckeye Baits makes a 1/8 ounce smallie jig that is an excellent chauffer for our handpoured plastic craws and trailers! For added appeal, just like our plastics, the smallie jig colors can be customized to better match the forage base in your fishery!